HIV and Aging: Advancing Collaborative, Interdisciplinary Research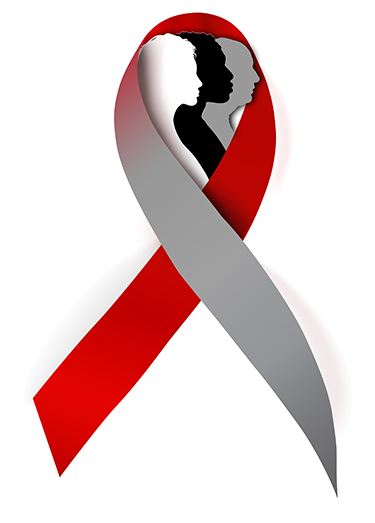 Thanks to decades of successful HIV research, people with HIV are living longer, resulting in a growing population of people aging with HIV. Older people with HIV face unique challenges as they age. People aging with HIV are more likely than their peers without HIV to experience certain age-related conditions–such as frailty, neurocognitive decline, cardiovascular disease, metabolic disorders, and some cancers–and some at younger ages than those without HIV. Increased research at the intersection of HIV and aging is essential to ensure we meet the needs of this growing population.
When I joined the NIH Office of AIDS Research (OAR) earlier this year, I was pleased to see a commitment to advancing research that will help identify and address the long-term health needs of those aging with HIV, through the OAR HIV and Aging Signature Program and an NIH-wide working group, co-led by OAR and the National Institute on Aging (NIA). The NIH HIV research program supports a robust HIV and aging portfolio, covering a broad range of topics. In fiscal year 2022, the $119 million NIH investment in this area spanned 17 NIH Institutes, Centers, and Offices.
This investment serves an increasing population of Americans aging with HIV. More than half of people with HIV in the United States are age 50 or older, and about 16 percent of new diagnoses occurred in this age group in 2021, according to the latest surveillance data from the U.S. Centers for Disease Control and Prevention (CDC).1
OAR recently helped organize two events that called attention to the critical need for interdisciplinary, collaborative research focused on HIV and aging. An NIH virtual research workshop, "HIV and Aging Research: Current Landscape and Opportunities," held September 5, included HIV community perspectives, surveyed the current research landscape and models of care, and explored future research directions. A follow-up panel discussion, "Current Landscape and Opportunities for Federal HIV and Aging Efforts," held September 8 as part of the U.S. Conference on HIV/AIDS (USCHA), provided a broader perspective from members of the HIV community, federal agencies, researchers, health providers, and advocates to consider how all partners can work together to prioritize research to improve the lives of people aging with HIV.
In both events, community members set the stage by highlighting the importance of integrating health disparities and social determinants of health into research and fostering collaboration across federal agencies, community groups, and other partners to address the multifaceted needs (e.g., clinical, nutritional, socioeconomic, advocacy, and housing) of people aging with HIV.
Workshop keynote speaker Amy Justice, M.D., Ph.D., provided an overview of the multiple facets of aging in people with HIV, including comorbidities, delayed HIV treatment, chronic inflammation, polypharmacy, and substance use. She stressed that long-term, longitudinal research comparing treatment approaches and outcomes among people with and without HIV, as well as research to develop effective, sustainable behavioral interventions, will be required to generate discoveries that will translate into clinical care and lead to better outcomes.

Explore NIH-funded research related to HIV and aging on the
NIH OAR Data Hub
by selecting "Aging" under the NIH Spending Category drop-down menu.
In a second keynote talk, Eugenia Siegler, M.D., discussed integrated care models that address not only medical and behavioral needs but also psychosocial needs, such as addressing stigma, isolation, and poverty, and access to food, housing, and transportation. She underscored the need for research into care models that are equipped to manage multiple comorbidities and adaptable for a variety of settings and different populations. It is also critical that new care models provide linkages to health education and other social services, she said, noting that "medical issues are one small part of the patient's needs."
Other workshop sessions covered the co-occurrence of HIV, geriatric syndromes, and comorbidities; barriers to translating research into clinical care; and the mechanisms that drive functional decline in HIV. While these topics showcased the tremendous amount of current research related to HIV and aging, they also emphasized the need for additional research to develop and implement care models and increase our understanding of aging, as well as comorbidities and their prevention and management to promote resilience and healthy aging.
The September 8 panel discussion at USCHA featured community perspectives that reiterated the critical need for a collaborative approach. The session ended with a live opportunity for the audience to provide input on HIV and aging research priorities. Community members highlighted the need to ensure that research on HIV and aging is inclusive of people born with HIV who have lived with the virus and taken antiretroviral medications throughout their lives. These individuals are now in their 30s and 40s and face unique challenges as they age.
Representatives from several federal agencies–including NIH, CDC, the Centers for Medicare and Medicaid Services (CMS), the Health Resources and Services Administration (HRSA), and the Substance Abuse and Mental Health Services Administration (SAMHSA)–provided a high-level overview of efforts related to HIV and aging. Harold Phillips, M.R.P., Director of the White House Office of National AIDS Policy, emphasized the wide-ranging response to HIV and aging across federal agencies and community partners.
The National HIV/AIDS Strategy for the United States (2022-2025) places a priority on HIV and aging, with an objective to expand capacity to provide whole-person care for older adults and long-term survivors with HIV through innovative care models, best practices to address psychosocial and behavioral health needs, and cross-agency collaborations. These collaborations are essential to ensure we respond to emerging needs and leverage the expertise of each agency.
Both events underscored a strong commitment to advance research that will inform care and services to support people aging with HIV. As we at NIH work to advance research at the intersection of HIV and aging, engagement with community groups, researchers and providers, and our federal agency partners is crucial to expeditiously close the science-to-service gap by accelerating research and translating findings into implementation and scale up. Together, we can build on the tremendous success of HIV research by ensuring that future research responds to emerging needs and leads to findings that will improve the lives of people aging with HIV.
As Dr. Justice said in her keynote talk, "Living longer isn't enough. We need to help people live better. We need to think about personalized approaches for aging. Like aging without HIV, aging with HIV is experienced one person at a time."
Stay tuned to the OAR website for additional materials from these events and other continuing updates on the HIV and Aging Signature Program.
---
1Centers for Disease Control and Prevention. HIV Surveillance Report, 2021; vol. 34. May 2023. Accessed September 12, 2023. www.cdc.gov/hiv/library/reports/hiv-surveillance/vol-34
This page last reviewed on October 18, 2023