Yvette Edghill Spano, Ph.D.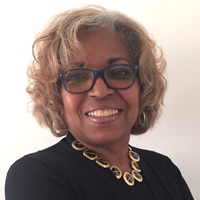 Yvette Edghill Spano, Ph.D., joined the OAR in June 2018. She is a Health Scientist Administrator and the Senior Advisor for Policy, Evaluation and Communications. Before working at OAR, Dr. Edghill Spano served in the Division of AIDS, in the National Institute of Allergy and Infectious Diseases, as the Assistant Director of Operations of the Vaccine Research Program (VRP). 
Dr. Edghill Spano earned her B.S. from Caldwell University and a Ph.D. in Laboratory Medicine and Pathology from Rutgers University/University of Medicine and Dentistry of New Jersey. She completed her postdoctoral research training at the University of Washington and the NIH, focusing on vaccine development and mucosal immunology for HIV in humans and the simian immunodeficiency virus nonhuman primate model, respectively. Dr. Edghill Spano joined VRP to streamline processes, implement teams, and oversee a host of other activities, including contracts, budget, and program management.
This page last reviewed on May 11, 2020
Connect with the NIH Office of AIDS Research